Shrewsbury Abbey, also known as the Abbey of Saint Peter and Saint Paul, is located to the east of the town centre on the site of an earlier wooden Saxon church. It was founded in 1083 by Roger de Montgomery, Earl of Shrewsbury as a Benedictine Monastery.
Despite most of the buildings being destroyed during Henry VIII's Dissolution of the Monasteries, the nave and western tower of the abbey church itself are still extant and, having been extended and restored, are in regular use.
The A5 now runs through what used to be the cloister and associated buildings. The refectory pulpit remains in what is now a car-park immediately to the south of the road.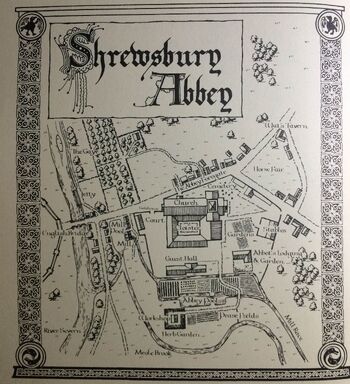 Geo-location: Shrewsbury Abbey
52.707584;
-2.743573
geotagged geo:lat=52.707584 geo:lon=-2.743573
http://maps.google.com/?q=52.707584,-2.743573
Further reading
Edit